FTM Top Surgery & Sensation: What You Need To Know
12-17-2015, 10:00 PM
Joshua
Super Moderator


Posts: 312
Joined: Jun 2012
Reputation: 2
FTM Top Surgery & Sensation: What You Need To Know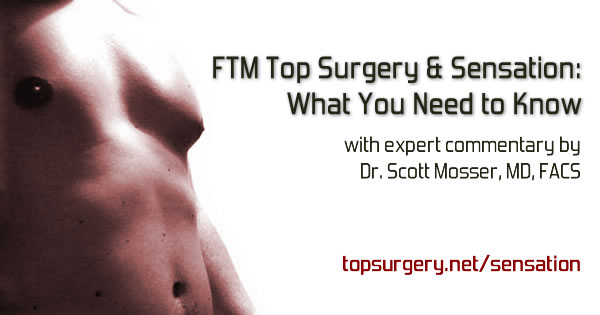 Concerned about loss of sensation after Top Surgery?
Or just wondering about how your new chest will feel?
Retaining sensation is very important to many trans men considering Top Surgery but little has been written on the subject. Academic studies on Top Surgery are primarily focused on visual results and complication rates, leaving the topic of sensation to the realm of anecdotal reports on the Internet. Learn more about sensation, breast anatomy and what kind of sensation to expect after Top Surgery in this first-of-its-kind primer featuring expert commentary by
Dr. Scott Mosser, MD, FACS
.
FTM Top Surgery & Sensation: What You Need To Know
---
Joshua
User(s) browsing this thread: 1 Guest(s)